Super Green Acoustical Material called "Baux Acoustic Pulp"
Close up of Baux Acoustic Pulp, in zig zag pattern, but comes in other patterns that we prefer. Just showing close-up of material.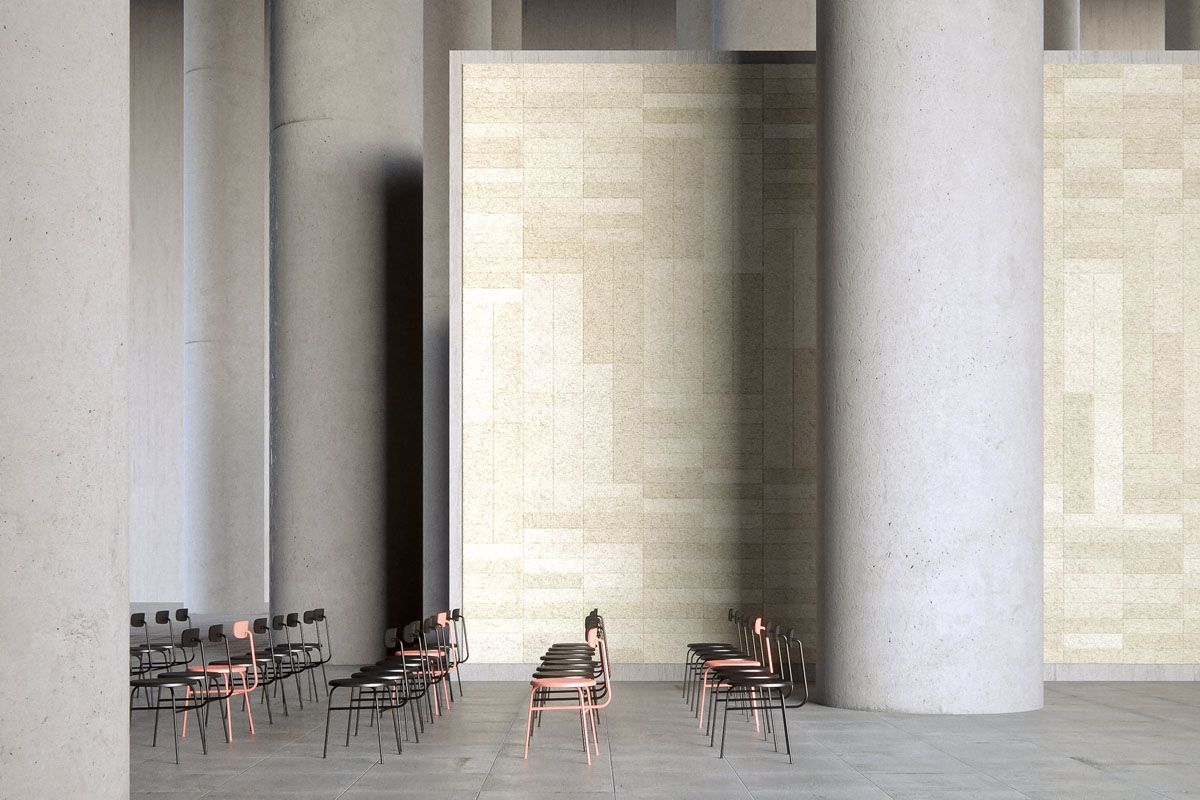 Acoustic material call "Baux Acoustic Wool"
Baux Acoustic Wool comes in many colors
Example of Acoustical Wood. Available in planks too.
Acoustical Plaster, which looks like sheet rock, from Baswa Acoustic
Bank Street Acoustical Materials